Tile Cleaning
Back To Our Services
Tiles are, perhaps, the number one choice of many people for the bathroom or kitchen floors and for businesses that cover many square meters. It is true that tiles, whether they are ceramic or stone, are cheaper than wood, highly resistant to water and moisture, easy to be cleaned and may last longer. Nowadays, there is a vast spectrum of different designs and colors, materials and dimensions that make it easier to choose according to its usage.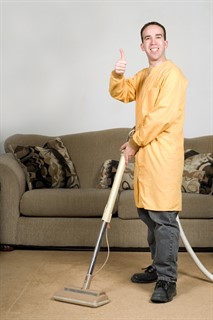 Santa Monica is the ideal place to engage on beach activities and enjoy the sea every day of every year. There are, actually, beautiful houses near the waterfront decorated with nice tiles since they are very strong and highly recommended for houses built close to seawater. The first tiles were, in fact, discovered in excavations in Greece that brought to light the magnificence of the ancient civilization and eventually they became part of the decorative motifs and were embodied in the architectural structures in a variety of colors, strengths and designs. Today, you can find tiles made of stone, ceramics, marble or even glass. They can be placed anywhere, but they are ideal for the kitchen floor and the bathroom floor and, as an overall, at all places with high humidity levels or high foot trafficking.
Removing Grout from Tiles
Tile cleaning is not always an easy procedure. Tile Cleaning Santa Monica is the unit of our company that specializes on tile cleaning services and is comprised by experienced technicians, who can efficiently repair the damages caused by daily use. It doesn't matter if it is for residential services - tile cleaning or commercial services - tile cleaning since we can accommodate you from the kitchen to the bathroom including the big industrial spaces or a mall with our excellent professional carpet cleaning company at the greatest prices. It is true that tiles are the strongest materials and they don't absorb stains or dirt. In fact, the major problems are found in the surrounding grouts, which have open pores and, therefore, they absorb stains easily. You must have noticed that as time goes by their color changes even if you clean them well. Grout cleaning is hard to be accomplished with success, in fact, the more you scrub the worst it will become. It could be a disaster.
Protect Tiles from Grout and Discoloration
As the years pass by they leave their marks on people and objects. If your tiles have stains that cannot come out with common soaps, if their color has changed, if the grouts are filthy, you don't have to consider replacing the whole floor.
We can engage on tile floor cleaning that make your floors shine without spending a fortune. We can remove the stubborn stains and work thoroughly on the grouts with special detergents and tools. In addition, we can use a special coating that will make the grouts resistant to moisture and stains and we will shine your floor tiles. At a minimum time you will have a refreshed floor, shiny grouts at reasonable prices and without messing up your house. Tile Cleaning Santa Monica will provide you exceptional services that will just amaze you.
You can contact Carpet Cleaning Santa Monica because we have the perfect solutions for your tile and grout cleaning and stone cleaning as well.